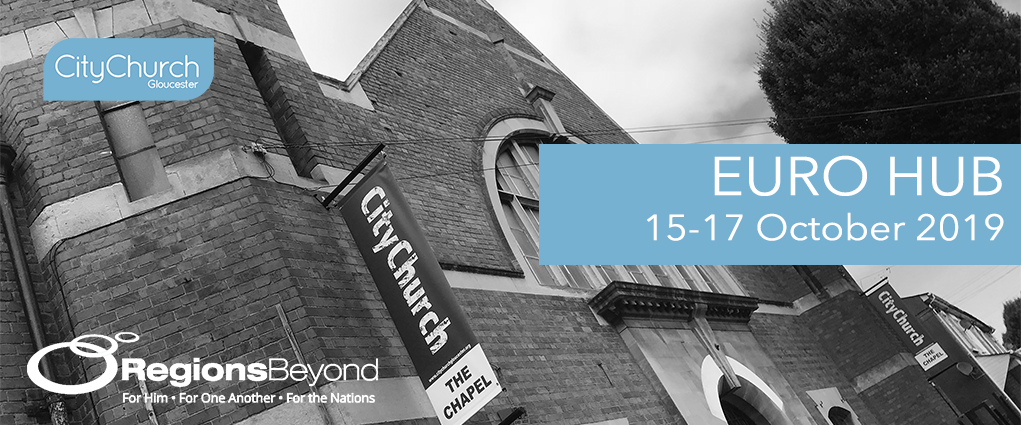 RB European Hub
We are thrilled to welcome you to Gloucester for the European Hub this coming October. We are very excited about gathering together to seek God and to hear what He has to say to us as Regions Beyond continues to grow and expand across Europe.
Tickets will be priced at £35 pp which will include tea and coffee throughout. There will be a Caribbean feast and entertainment on Tuesday evening, packed lunch on Wednesday and a packed lunch for departure on Thursday.
The full programme details will be released nearer the time but please arrive on the Tuesday 15th October 12:30-2pm for registration and refreshments. We will finish lunchtime on Thursday 17th October. The venue is The Chapel, Seymour Road, Gloucester, GL1 5PT
We very close to the City Centre and there are many excellent food outlets at the Gloucester Quays to purchase an evening meal on the Wednesday evening before we gather with local churches for a celebration at 7.30pm. There is a Premier Inn, Travelodge within 10 minute walking distance. Other hotels are available of course (see Trip Advisor for all hotel options).
If you have any questions or we can help you in any way, please contact Michele – office@citychurchgloucester.org